Saratoga Springs: A Centennial History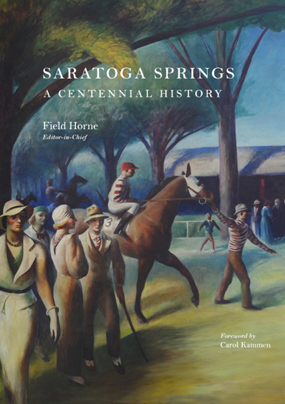 For nearly 250 years, Saratoga Springs has been one of North America's most fabled resort towns. Until now, its story has never been told in a single volume.
It began as a destination for health-seekers who came for its healing mineral waters, but soon became a center of fashionable display and the pursuit of pleasure during the summer months. The Civil War-era racetrack added to its appeal, and immense hotels attracted thousands of guests.
In the early twentieth century Saratoga Springs entered a long decline, subsisting on the racing season and on illegal gambling. Starting around 1963, its citizens set to work to revive their beloved hometown. In the space of two decades, by local initiative and through sensitivity to the city's architectural heritage, a faded dowager was transformed into a lively modern community.
Today the economy of Saratoga Springs is unusually diverse: resort, college town, industrial hub, bedroom community, and military base. All these elements - plus its historic charm and fascinating history - contribute to its success.

9x11 inches
First edition
416 pp.
$49.95

Field Horne is an author of Saratoga history and culture and has written several books on Saratoga Springs.
Feel free to e-mail us with any questions.